Creative and Production
Specifically Designed For The School Market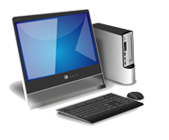 Take the hassle out of your next promotion and give it the best chance for success. SMRI creative concepts are specifically designed to motivate buyers in the school market. Working with a variety of clients each year keeps us on the cutting edge of what works and what doesn't.
SMRI'S Full Line of Creative Services Include:
Copy and Design
Photography and Illustration
Electronic Mechanicals
Economical Printing
Dependable Lettershop Services
Web Site Design and Maintenance
Additional Expertise Is Free!
Unlike other all-purpose agencies, SMRI is prepared to provide additional services for our creative clients at no additional cost. Receive expert advice regarding:
What to Mail:Marketing strategies including e-marketing, promotion formats premium programs, motivational offers, product placement, and much more!
Who to Mail:Advice on the most responsive market segments for your situation
When to Mail:Which dates in what season will work best.
How to Mail:Techniques that will get your mail noticed, motivate response, and maximize trackability.

ALL PROPRIETORY INFORMATION IS HELD IN STRICTEST CONFIDENCE